Concrete Sawing and
Concrete Cutting
Concrete cutting and Concrete sawing is a fast and effective way to safely remove sections of walls or floors. We provide several methods to help in any situation which include 480 volt precision track wallsawing, hydraulic handsawing, diesel flatsawing, 480 Volt interior flat sawing. Local concrete cutting service in Laramie, WY, Cheyenne, WY, Lincoln, NE, North Platte, NE, Grand Island, NE, Omaha, NE.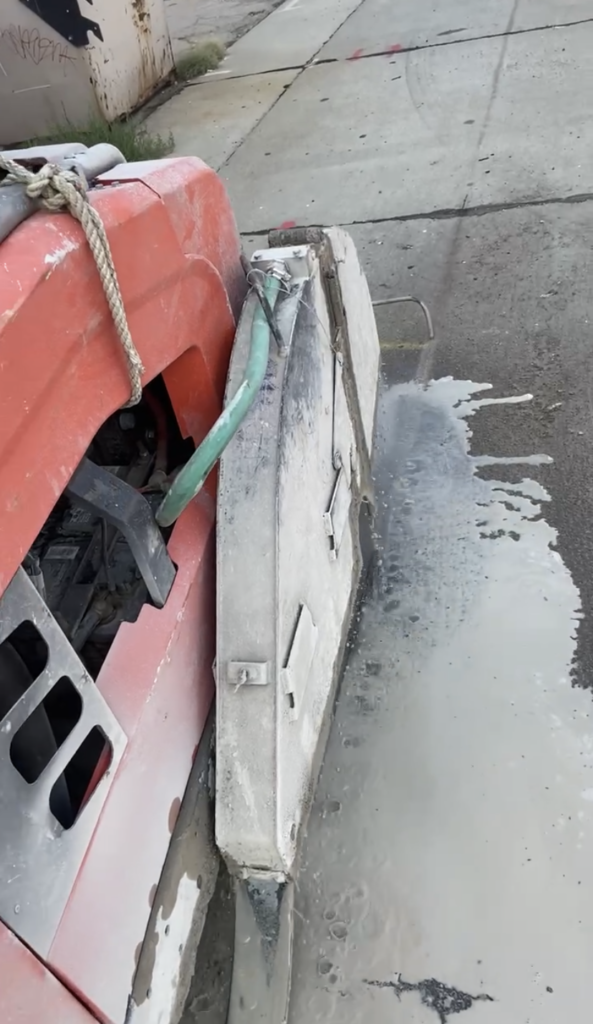 INTERIOR ELECTRIC FLAT SAWING
The use of 480 volt equipment gives interior concrete sawing an environment that isn't compromised with fumes or combustibles. We have the capability to run our flat sawing equipment off of our 480 volt generators or they can be pig tailed into a 480 volt panel to perform work in the innermost rooms of any building.
Concrete wall sawing allows you to cut clean cuts using handsaws, chainsaws or a 480 volt precision track mounted system. We use a 480 volt high cycle electric wall saw that is capable of cutting through a 26" wide wall from one side with our largest 60" diameter blade.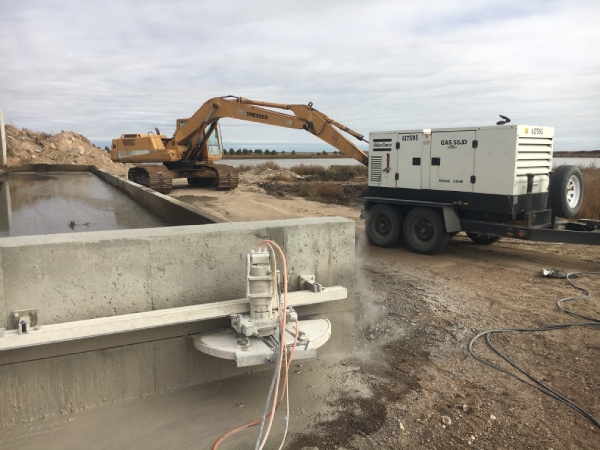 EXTERIOR DIESEL FLAT SAWING
Flat sawing is a fast and effective concrete sawing method. These saws operate on flat surfaces of concrete or asphalt. Whether your needs are on roads, bridge decks, parking lots or any other flat surface.  The process of cutting involves a blade being mounted onto a walk behind saw. For bigger and deeper cutting projects, we use a diesel concrete flat saw which provides the power to get your challenging jobs accomplished with an 18" cutting depth capability.
Contact today for a free estimate on your concrete sawing project
Are you in need of concrete cutting or concrete sawing? Our company provides full service concrete sawing and concrete cutting, breaking and removal to a dumpster on site.  Concrete Saw and Core offers assistance in removing walls, concrete cutting wall openings, concrete cutting trenches or slabs at your request. Contact us to schedule your next cut. Our service areas include Nebraska, Wyoming with local service professionals in Laramie, WY Cheyenne, WY, North Platte, NE, Grand Island, NE, Lincoln, NE, Omaha, NE.