Making core drilling openings happen in Nebraska and Wyoming is what we are about. Concrete core drilling is a clean, safe and fast way of making a hole through concrete. Our concrete core drilling crews will save you money, time and energy that you could spend in other areas of your project. Concrete Saw and Core has both hydraulic and electrical concrete core drilling motors to meet the needs of your situation. On larger openings hydraulic core drilling is used for more power. For over 25 years we have been the leading concrete coring contractor in Nebraska and Wyoming. We provide bits from .5" - 30" diameter. Hand held core drilling concrete equipment can be used in areas that are hard to access.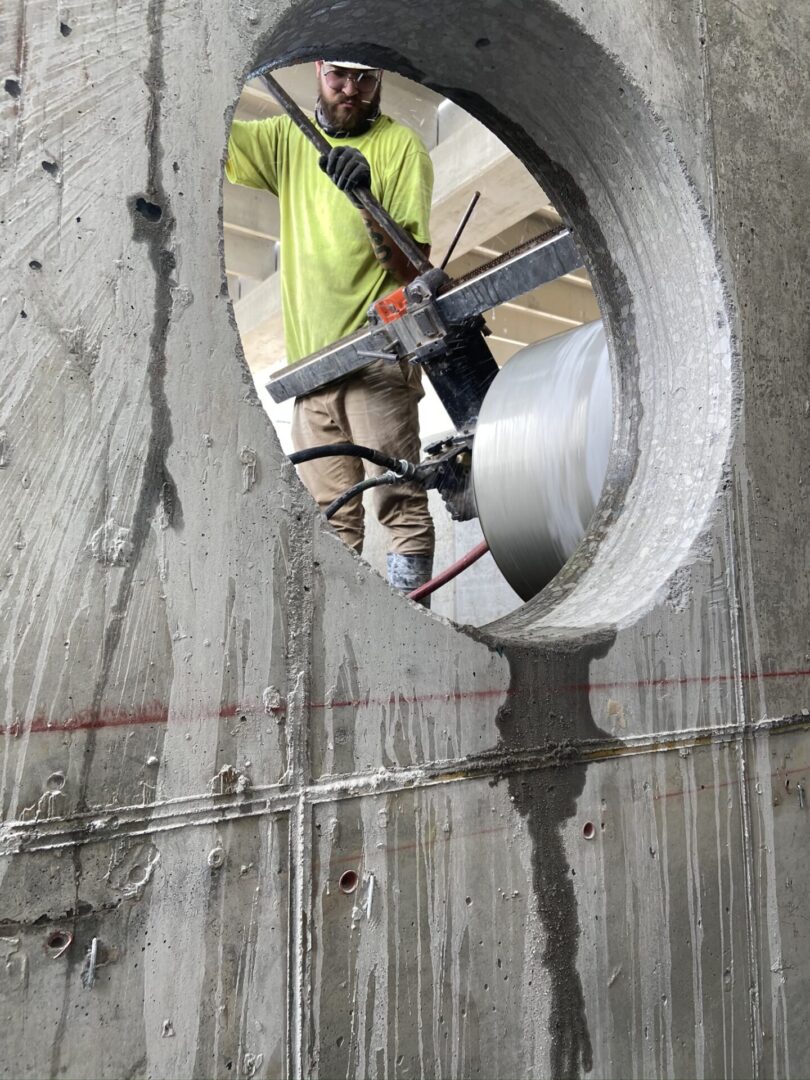 Core drilling is a clean, safe, and fast way of making a hole through concrete. It can be used to make an opening into a wall or test the strength of the concrete through a core sample. Challenges welcome.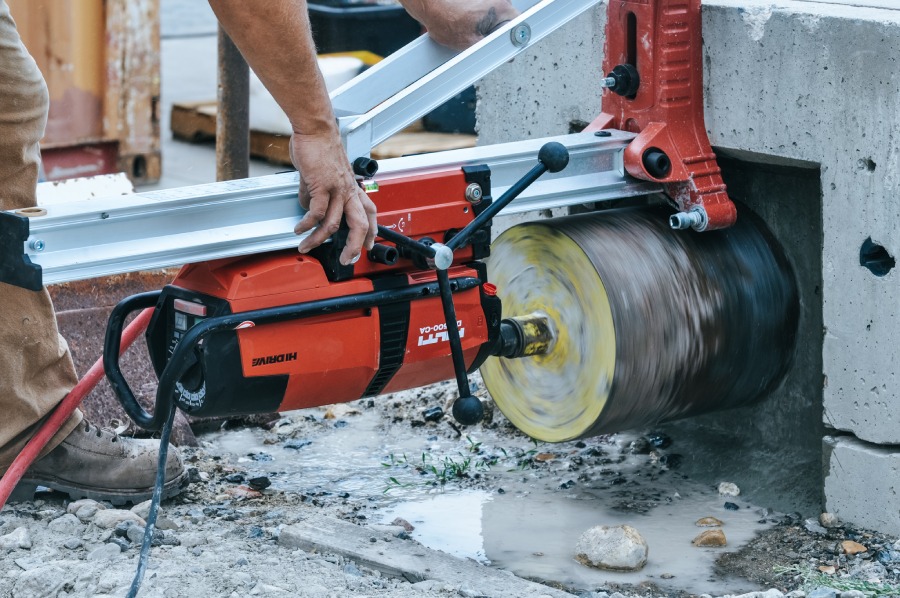 FULL SERVICE CORE DRILLING
Our full service core drilling concrete outfit provides vacuum packs that can mount to floors without the need of using anchors. What sets us apart from other companies is our safety, swiftness, attention to detail and reliability. For clean, fast, effective and safe concrete and asphalt core drilling, contact us now. Our local service areas include Laramie, WY Cheyenne, WY, North Platte, NE, Grand Island, NE, Lincoln, NE, Omaha, NE.
For clean, fast, effective, and safe core drilling, call us at 1-800-624-5723. You can also reach out to us through our contact form. We can't wait to start working with you!